Driven by a passion for great design, the creation of great places and the creative process, Suarez implements innovative ideas across multiple services and lines of business.
Learn more
Creativity. Collaboration. Communication. We share these values among ourselves and with our clients. Our articulation of them will lead us to new challenges and future successes.
Suarez draws upon our global resources to provide clients with the most comprehensive set of end-to-end planning, architectural and creative services available in the marketplace today. Always at our table: great architecture rooted in smart planning and urban design, but we take that model to the next level with services like interior design and environmental graphic design, and intelligent engineering and applied technology services.
Our interiors team works closely with architecture and engineering teams to further the design process in interior design.
Suarez offers urban design, city planning, infrastructure design and landscape architectural services to private and public clients.
At Suares, brand building experts work with cities, corporations, and developers to create places with strong entities.
Some of them are very big – and others are not. But they all benefit from our unique combination of creativity, know-how, service and value.

Château Bauduc "My recommendation to anyone considering buying a wine estate in Bordeaux (and
Gavin Quinney

President, Domaine Serene "Alex was a great asset in our search for a domaine in Burgundy and
Ryan Harris

Clos Cantenac and Château Séraphine "Following my sale of Château de Sours I started to search
Martin Krajewski

Bottle Apostle and Château Puynard "Although we run a wine retail business when it came to
Andrew Eakin

Château Laffitte-Carcasset "Wishing to invest in a Bordeaux vineyard property I enlisted the
Pierre Rousseau

Chateau Haut-Brisson "I met Alexander during my search for a Bordeaux vineyard to acquire and
Stéphane Schinazi
We love it when you love it.
Every picture tells a story, and we want to help our clients tell and sell their great stories.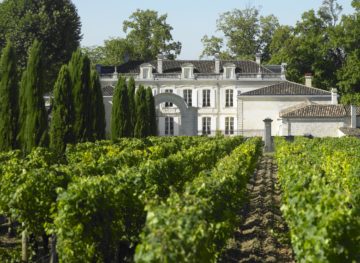 The Halley family, previously majority shareholders in Carrefour, have sold Chateau de La
14 Tottenham Court Road, London, England   /   +88 00989080   /   info@thememove.com
© Copyright CMSSuperheroes 2015